Enjoy our new arrivals for SS21
Login
Log in if you have an account
Dont have an account? Register
this one's for our Dutchie Bella
17 Sep 2018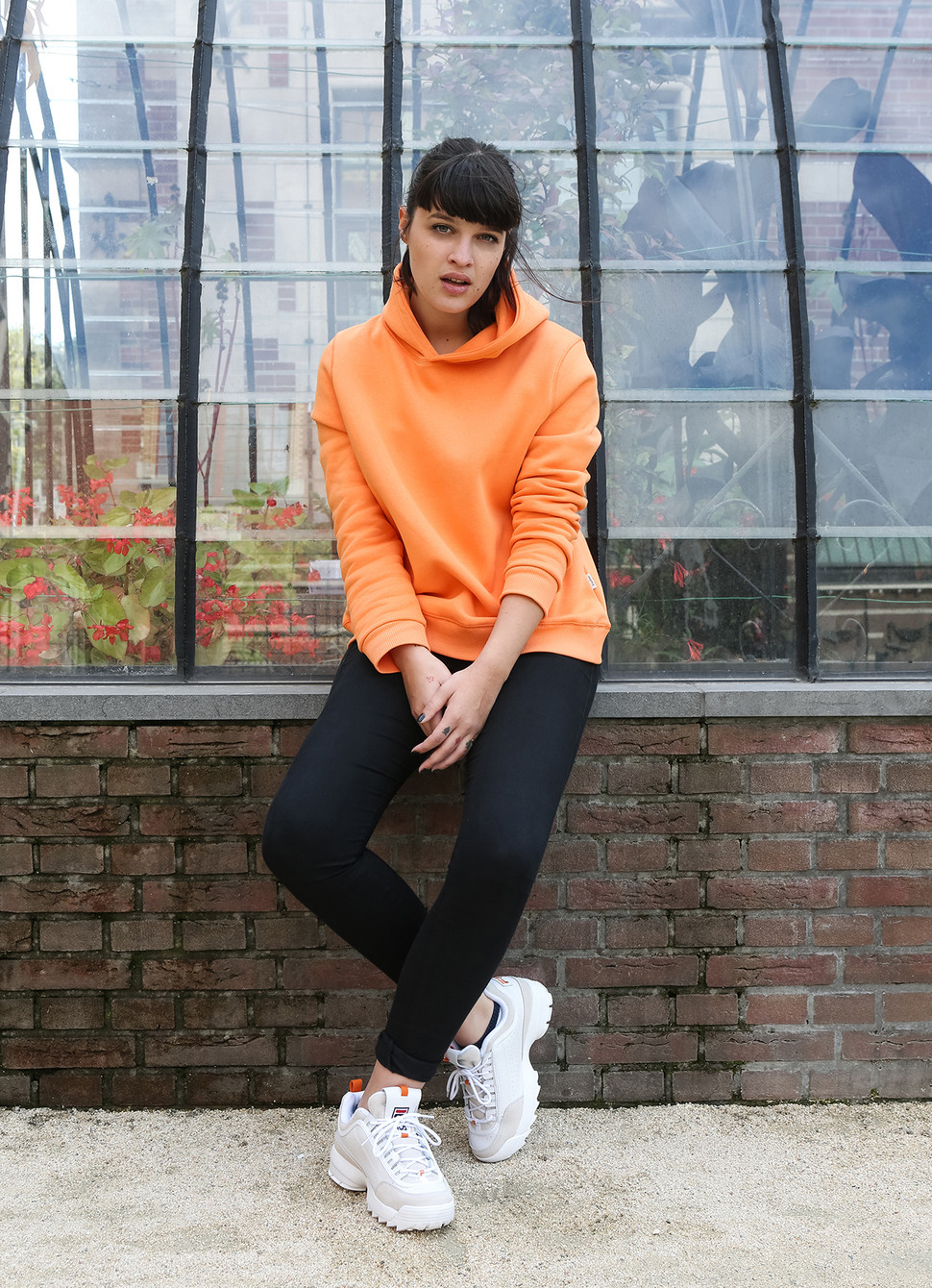 Deze week spraken wij af met onze cool girl Bella Hay, de leadzangeres van Tears & Marble, ter ere van de lancering van onze We Are Labels x Another Label x Fila collab. Naast zangeres is Bella regelmatig te zien als TV-verslaggever en DJ op festivals als Lowlands en Best Kept Secret. Het is niet voor niets dat ze al eens genomineerd werd voor een style award, aangezien Bella haar persoonlijke stijl rockt! Wij vroegen haar in dit interview naar haar favoriete albums, stijl en Nederlandse gewoonten.


Bella! Hi! Niet alleen jouw uitstraling, maar jouw hele cool vibe en stijl maakt jou truly one of a kind. Hoe zou jij jouw eigen stijl omschrijven?
Ik ben lange tijd stijlvast in zwart uniform over straat gegaan. Tegenwoordig draag ik juist graag kleur! Het silhouet blijft wel hetzelfde: ruimvallende colbertjasjes, goed T-shirt en een strakke broek. Jurkjes en rokjes zul je me niet snel zien dragen.

Wie is jouw stijlicoon?
Rupaul.

Onze collab staat in teken van 'the Dutchies' Wat zijn volgens jou Nederlandse spots waar iedereen wel een keer geweest moet zijn?
Ik ben gek op de stad, maar zoek voor korte vakanties graag rust op. Het eiland Tiengemeten in Zeeland is bijvoorbeeld echt een mooi natuurgebied, niet verder vertellen hè!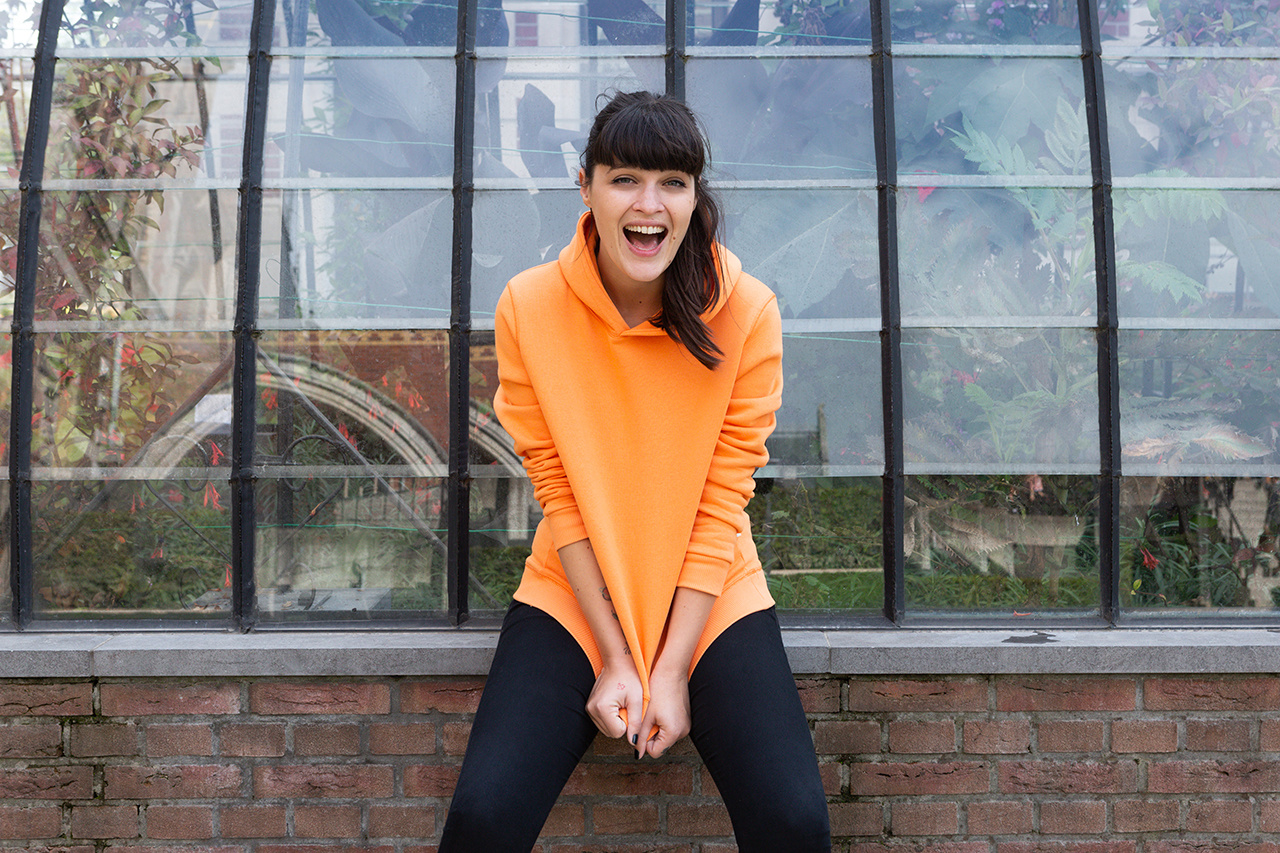 Wat is je favoriete Nederlandse spreekwoord / gezegde?
Het spreekwoord "Liever te dik in de kist, dan een feestje gemist" is toch wel mijn favoriet!

Wat is volgens jou het leukste aan Dutchies? Wat is het minst leuke?
Nederlanders denken in creatieve oplossingen. Onze keuken is echter één grote teleurstelling. Probeer stamppot maar eens aan een buitenlandse vriend te verkopen... Nee, geef mij maar Thais.

Je hometown is Den Haag, wat zijn volgens jou de beste Haagsche spots?
Ik heb een aantal spots waar ik graag kom. Als ik opzoek ben naar een goed restaurant ga ik naar 'Kua'. Mijn favoriete bar is de 'Zwarte Ruiter' en als ik meer opzoek ben naar een café 'de Bieb'! Mijn lievelingszonplek is de achtertuin.

Raarste woord uit de Nederlandse taal?
Oprotpremie.

Als je met één iemand voor een dag zou kunnen ruilen, wie zou je dan kiezen?
Iedereen die niet Beyoncé zegt, liegt!!

Wat is je favoriete songtekst, van welk liedje?
People Have The Power van Patti Smith.

Met wie zou jij het liefst ooit nog een keer willen optreden?
Het is mijn droom ooit te mogen zingen met Rufus Wainwright.

Deze drie albums moet iedereen thuis hebben liggen:
Sowieso die van "Nancy & Lee - Nancy Sinatra & Lee Hazlewood", "LCD Soundsystem - This Is Happening" en niet te vergeten "Beyonce – Lemonade".

Wat is het beste advies dat je ooit hebt gekregen?
Laat ze maar lullen!